Lol..Talk 'bout piercings and tattoos..My passion!
I have a couple of earrings..one lip piercing,one on the tongue and a small tattoo on the back...
I want more..But nah..won't have any...It's gonna be just too much-:o i'll start look like a christmas tree..
Here there are:
the lip piercing:
left ear:
right ear:
tongue:
and the
tattoo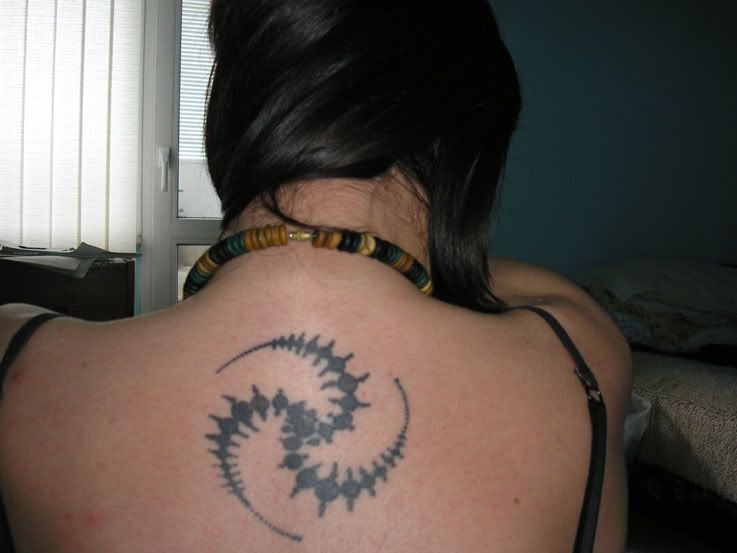 Huhuhuhuuuuuu...